It Begins with Me
Our company culture is built by the day-to-day actions of our employees. The Code of Business Conduct (the "Code") is a practical guide to upholding CRH's values and acting ethically in workplace, in our business practices and in our communities. Everyone who works for CRH has a duty to read, understand, and abide by the Code.
Our values
At CRH, our values unite us in the way we work, every day, all over the world.
Put safety first
We value safety. We protect and look out for each other. Safety is a shared, un-compromised value.
Continuously create value
We constantly seek new and sustainable ways to take on challenges and improve every day for the benefit of our shareholders, customers, employees and the communities in which we operate.
Do what we say and lead with integrity
We do the right things in the right way, comply with the law and work responsibly. We are ethical and honest.
Operate locally, but act as one company
Working locally, but together as one, our entrepreneurial spirit is built on a determination to succeed, seize opportunities, win customers, and grow our businesses.
Build enduring relationships
We are straight talkers, down-to-earth, open, and trustworthy. We develop partnerships that stand the test of time.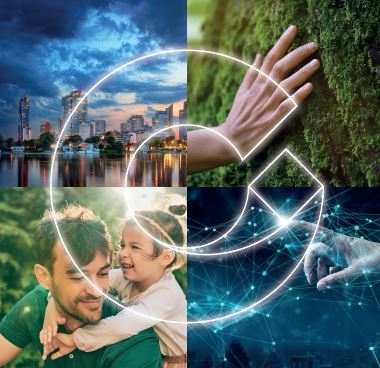 Contact
Legal Department & Compliance